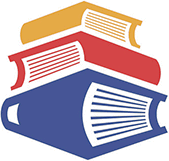 Tagalog to English Dictionary
Tagalog Dictionary
The largest Filipino / Tagalog to English dictionary on the web that includes audio.
29,024
Filipino words.
20,264
audio clips.
5,045
Tagalog example sentences.
A Better Tagalog Online Dictionary
No other online Filipino /
Tagalog to English dictionary
on the web offers such a comprehensive listing of Tagalog words that includes both syllable stress marks and
audio recordings
made by native Tagalog speakers. This kind of pronunciation guidance is
absolutely critical
to learning the language efficiently. The dictionary's audio library currently includes
over 20,000+ audio recordings
and is growing every month!
No other online Filipino/Tagalog dictionary includes
thousands of Tagalog example sentences
baked right into the dictionary to illustrate proper usage. Each example sentence includes a Tagalog to English translation, syllable stress indications, and word-for-word literal translations for each word in each sentence.
No other online Filipino/Tagalog dictionary specifies such
detailed Tagalog verb information
, including the verb focus, conjugation type and root. This makes tackling Filipino verbs (which is admittedly a tricky task) much easier since you don't have to try to figure out, or guess, this information on your own.
No other online Filipino/Tagalog dictionary is connected to a flash card system like this website is, which makes
creating custom flash cards incredibly quick and easy (with audio!).
Just click the "paper clip" icon next to any word in the dictionary to add it to a custom flash card set of your own creation. Avoid tedious and redundant data entry!