Hello! My name is Bjunie. I am from Sacramento, California and I
« Back
by:
Bjunie
Rating: 0
Nov 21 2019, 10:48pm CST ~ 2 mos., 3 days ago.
Hello! My name is Bjunie. I am from Sacramento, California and I am a Beginner Filipino language student.
I am studying the Filipino language because....I want to learn more words. I am American Indian, Irish, and Filipino. Spoke only English at home so didn't learn the language.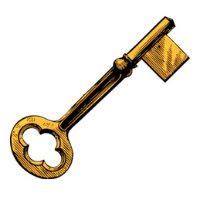 TLDCAdmin
Rating: 0
Nov 22 2019, 10:23am CST ~ 2 mos., 2 days ago.
Welcome, @Bjunie ! We have a number of people like you on this site...good for you for wanting to pick up the language! Have you taken a trip to the Philippines yet? What area is your family from?
Lancent
Rating: 0
Nov 22 2019, 7:29pm CST ~ 2 mos., 2 days ago.
@Bjunie Hi Bjunie. I'm Lance, from Benicia. My son lives in Sac, so I'm there often. I am also studying Tagalog. If you need any help don't hesitate to PM me.
« Back to Main Page
Views: 4