Hello! My name is J. Timothy. I was raised in the United States
« Back
by:
jtimothy
Rating: 0
Aug 29 2019, 8:00pm CST ~ 6 mos. ago.
Hello! My name is J. Timothy. I was raised in the United States and I am a Beginner Filipino language student. I was actually born in Olongapo, Phillippines but moved to the US when I was still young but was never taught to speak filipino.
I am studying the Filipino language because I want to be bilingual and maybe more, but I want to be able to speak my "native" language. Plus I am in the Navy and there are many filipinos, and it would be nice to relate to them. I hope I will be able to speak fluently within at least 6 months.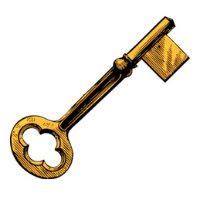 TLDCAdmin
Rating: 0
Sep 01 2019, 8:09am CST ~ 5 mos., 30 days ago.
@jtimothy Welcome! There are many Filipino sailors I've heard. I think it's great you're learning the Tagalog language now!
« Back to Main Page
Views: 2