Hello! My name is Mark. I am currently staying in Quezon City an
« Back
by:
gottabefamous
Rating: 0
Nov 06 2019, 10:05pm CST ~ 4 days ago.
Hello! My name is Mark. I am currently staying in Quezon City and I am a Beginner Filipino language student.

I am studying the Filipino language because I am an English Teacher, marketing consultant, freelance writer and entrepreneur who is also part of a charitable organisation here in the Philippines and I need to learn Business Tagalog fast! If any high level Filipinio speaker here would like to help me with learning business Tagalog faster in return for me helping you advance your English speaking skills please say hi! Also, anyone wanting to do business, meet for coffee etc whilst I am here please say hi.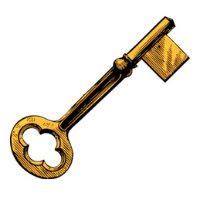 TLDCAdmin
Rating: 0
Nov 07 2019, 1:53pm CST ~ 4 days ago.
@gottabefamous
Welcome!
You might try reaching out to Adrian Pantonial, I know he specializes in teaching Tagalog to business people in the Philippines. This is a paid service, of course.
@adrianpantonial
www.facebook.com/Tag alogTutorPro/
TagalogTutorPro
Rating: 0
Nov 07 2019, 7:23pm CST ~ 3 days, 19 hrs ago.
Hey Mark. I was recommended to you by the admin of this website. I teach Tagalog professionally to foreigners for a fee. Please check-out my Facebook page www.facebook.com/tagalogtutorpro or my website www.adrianpantonial.com and message me there. Hope to hear from you soon.
« Back to Main Page
Views: 1