Mano po
« Back
by:
MakNCheeez
Rating: 0
Jan 04 2020, 7:21pm CST ~ 2 weeks, 4 days ago.
Mano po
My fiancé recently told me if I were to meet his grandparents i would most likely have to hold their hand to my forehead to show respect and ask for their blessing.
I want to be able to be able to talk a little tagalog when I meet them, and would like to know more about the culture to not disrespect them.
Is it only for grandparents age elders, or should I show respect that way to his mother too? Would that be respectful or insulting and calling her old?
Is there a certain order I would have to do it? (Men first, older to youngest?)
He said it is common to do so after church too, are there other times it would be expected?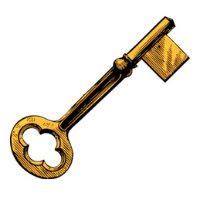 TLDCAdmin
Rating: 0
Jan 06 2020, 3:17pm CST ~ 2 weeks, 3 days ago.
@MakNCheeez
I think it's a relatively delicate cultural thing...things like age, status, and setting matter. But I imagine, in a private setting with your fiance's grandparents, that it would be appropriate.
Otherwise, it may be best to let your wife take the lead and follow behind. ; )
porkandpotatoes
Rating: 0
Jan 07 2020, 10:02am CST ~ 2 weeks, 2 days ago.
My fiancee's parents say it's appropriate any time I or they have arrived after a few hours being away.
I have heard that some people who are only a bit old get offended if you mano po, like you're calling them old.
That's my experience. Good luck!
« Back to Main Page
Views: 57