Question: bilyon-bilyon?
« Back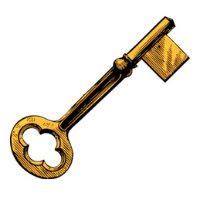 by:
TLDCAdmin
Rating: 0
Aug 06 2019, 4:29pm CST ~ 4 mos., 11 days ago.
Question: bilyon-bilyon?
Is "bilyon-bilyon" better translated as "billions" (plural of billion) or "very many billions"?
I've seen this one and "milyon-milyon" several times this week in the news.
Tagamanila
Rating: 0
Aug 07 2019, 6:15am CST ~ 4 mos., 10 days ago.
@TLDCAdmin
Generally, they mean "billions" and "millions" although we would say them usually to emphasize excessiveness, like saying "a billion/million too much".
Akala mo tahimik na tao lang si Peter pero magugulat ka, tatlo-tatlo ang girlfriend niyan. = You might think that Peter is just an unpretentious guy, but you'd be surprised, he's got three girlfriends. - It could have also simply been said "tatlo ang girlfriend", but the quantity is accentuated by using "tatlo-tatlo".
« Back to Main Page
Views: 45