"i-" verb question
« Back
by:
Diegocorry
Rating: 0
Oct 31 2019, 5:01pm CST ~ 1 week, 4 days ago.
"i-" verb question
I am a little flummoxed by how the incompleted aspect of "i" verbs is formed. There seems to be two methods: one method infixes the "in"; the other method prefixes the "in". Examples of infixed: ibinigay, isinama, isinulat, ....
Examples of prefixed: inihatad, iniluto, iniuwi, ....
Is there a general rule, or is it a matter of just remembering for each particular verb?
Salamat uli.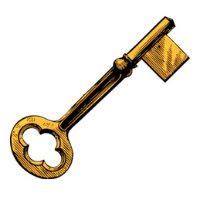 TLDCAdmin
Rating: 0
Oct 31 2019, 6:49pm CST ~ 1 week, 4 days ago.
I- verbs beginning with H, L, R, W, and Y have the form like you mentioned.
Also, I- verbs with the roots beginning with vowels have that kind of format.
I think that should be all the irregular forms, though.
Diegocorry
Rating: 0
Nov 01 2019, 7:49am CST ~ 1 week, 3 days ago.
@TLDCAdmin Thank you! I spent a couple of hours researching through dictionaries and deduced the conclusion that you just verified. I had posed the question originally because I was incorrectly answering "i- verb" flashcards and couldn't figure out why. Turns out it was the H, L, R, W, Y and vowel cards I was messing up on, trying to put infixes where there should have been prefixes. I fully expect to ace these cards from now on!

Thank you again!
« Back to Main Page
Views: 2