WOTD: maglambing - Thursday, Apr 11th, 2019
« Back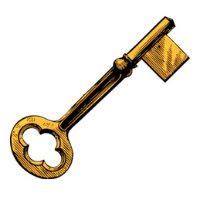 by:
FilipinoChatAdmin
Rating: 0
Apr 11 2019, 12:14am CST ~ 2 mos., 15 days ago.
WOTD: maglamb
í
ng - Thursday, Apr 11th, 2019
MAGLAMB

Í

NG:
[verb] to caress; to behave in a loving way
The full dictionary page for this Word Of The Day can be found here:
www.filipinolessons. com/words/maglambing .php
** includes audio recording for the word.
.
Tagamanila
Rating: 0
Apr 12 2019, 10:46pm CST ~ 2 mos., 13 days ago.
I don't know the equivalent word for "lamb
í
ng" in English. In a way it's like "fawning", but it only applies in situations where an affectionate relationship already exists between the parties involved. The relationship is limited to the familial or romantic. It would be inappropriate to use with strangers.
It is a kind of behavior that is not usually done or no longer being done as an expression of affection. It may really be fawning to gain something, but the meaning of the term is only limited to the behavior and does not take into account its end purpose, if there's any.
Maglambing (subject-focused): naglambing, naglalambing, maglalambing
Naglalambing ang bata sa kaniyang ina. = The child "is behaving in a loving way" to his/her mother. - Picture this: a 5-year-old boy, for no apparent reason, sits on the lap of his mother. Without saying a word, he then hugs his mom, kisses her on the cheek, and leans on her shoulder for a while. He then gets off her and proceeds to watch the TV. That moment with his mom is what we'd call "naglalambing".
A husband, who, during his 10 years of marriage never bothered about washing the dishes, surprises his wife one evening by doing it. That would be a sign of "lambing". His real reason for doing that might not be romantic after all, but that is immaterial to "lambing".
« Back to Main Page
Views: 43