mapuntahan
Filipino / Tagalog language translation for the meaning of the word mapuntahan in the Tagalog Dictionary.
Definition for the Tagalog word mapuntahan:
mapuntah

á

n


[verb]
to be able to go somewhere
Verb conjugations of mapuntahan:
Focus: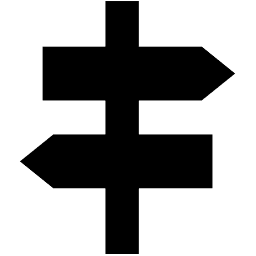 Locative
Root:

punta
Conjugation Type:

Ma- -An
Infinitive:
Completed (Past):
Uncompleted (Present):
Contemplated (Future):
This string is used more frequently in
casual
content than formal content.
?
Mapuntahan Example Sentences in Tagalog: (8)
Example sentences created by professional Filipino teachers and writers.

Click or tap any
underlined
word to see a literal translation.
User-submitted Example Sentences:
User-submitted example sentences from Tatoeba. These are usually correct, but may occasionally have errors.
Wala si Tomas
mapuntahan
.
Tatoeba user-submitted sentence
Tom had no place to go.
Notice:
The Tatoeba sentences are from
tatoeba.org
and are provided under the CC BY 2.0 FR creative commons license. Some of the Tatoeba sentences are also under CC0 1.0. See their website for more details. This only applies to Tatoeba sentences and not the other sentences on TagalogLessons.com. All other senetences are © copyright protected by TagalogLessons.com.
Join us! We are a free online community for Filipino / Tagalog language learners
Join »
How to pronounce mapuntahan:
Related Filipino Words:
punt

á
pumunt

á
puntah

á

n
papunt

á
magpunt

á
makapunt

á
mapunt

á
papuntah

í

n
pagpunt

á
ipunt

á
Related English Words:
go
able to go
able to go somewhere
to visit
Feedback / Suggestions:
Did you find an error or do you know of an improvement for this entry? Please let us know, your feedback is very helpful!
Submit Suggestion »